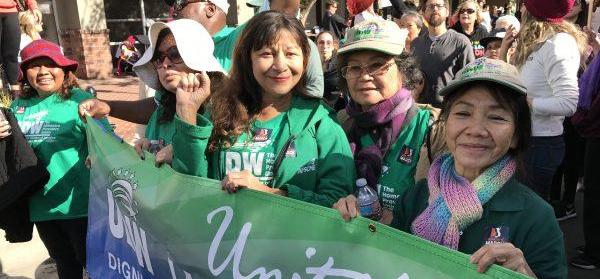 Authored by Senator Pro Tempore Toni Atkins and sponsored by UDW Local 3930, SB 165 is the next step in ensuring that limited English proficient Medi-Cal enrollees have qualified in-person language interpreter services when they visit their medical provider. As a follow up to bill AB 635, which required a study and pilot program of the issues surrounding medical interpreters and created a four-site pilot project, SB 165 will instead establish pilot projects to run concurrently with the studies. It will also extend the sunset date of the pilot projects and study until July 1, 2022.
California's population is one of the most diverse in the country with over 100 different languages spoken and an estimated 6 to 7 million Californians who are Limited English Proficient (LEP.) Currently, language assistance in medical environments is provided by untrained staff or family members. The consequences to existing language barriers are inadequate patient diagnosis, lack of timely treatment, or other medical errors that can jeopardize patient safety and lead to unnecessary procedures and cost. This bill will ensure that action is taken immediately to begin the process of establishing comprehensive medical interpretation services.
The bill was signed into law by Governor Newsom on September 27th.