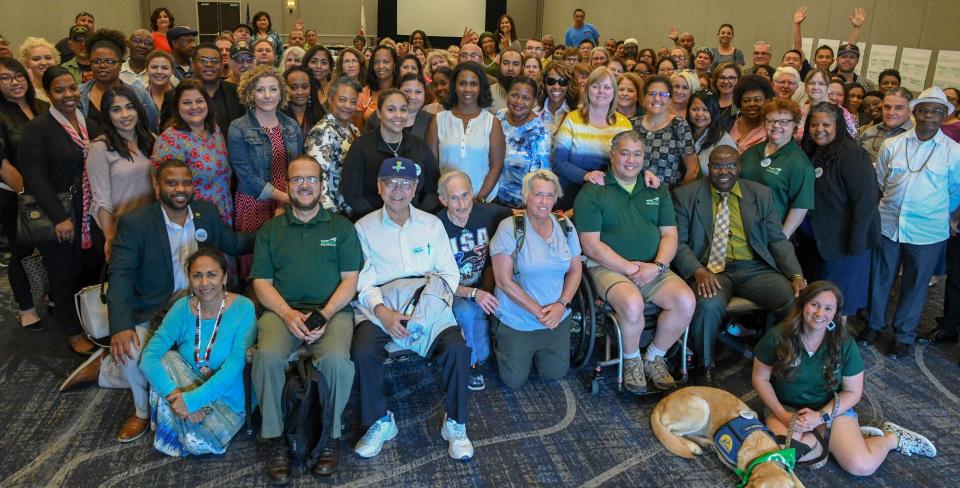 In order to address California's growing elderly population, UDW and the California Aging and Disability Alliance co-sponsored SB 512 to develop a plan for the future of long-term care. The bill, authored by Senator Pan, establishes the California Long-Term Services and Supports Benefits Board, which would manage a trust fund – created by this bill – to finance long-term services for the elderly and disabled. These board members would be responsible for managing and investing the revenue deposited into the trust fund to finance long term services for those eligible.
As the elderly population continues to grow, it is critical that California take the necessary steps to provide for those that need long-term services. A crucial component of this process includes developing a workforce that is able to address the growing needs the state is facing with regards to aging. As the demand for long term services increases, it is important that we have a sufficient number of care providers who are able to serve their clients effectively. This means providing these workers with adequate training and support that will allow them to be successful in caring for this growing population of seniors.
After passing the Senate, the bill was held in the Assembly Appropriations Committee. It is now a two-year bill and can be acted upon in January 2020. UDW and AFSCME will continue to work to ensure that long-term services are provided for through adequate funding.